immersion disposable sampling steel-making mill usage compound oxygen probe for molten steel
Product Description
 Product Name:immersion Disposable sampling steel-making mill usage compound Oxygen Probe for molten steel
1.Product Introduction
The amount of oxygen existing in molten steel has a critical influence on the quality of steel, the yield of finished steel and the consumption of ferroalloy. With the boiling steel and SEMIKILLED steel (static steel and aluminum deoxidation of continuous casting steel is widely used in boiling outside) the continuous expansion of production and refining technology, the urgent need for rapid and accurate and direct understanding of oxygen content in molten steel, so as to control the steelmaking operation, improving quality and reducing consumption.
The oxygen probe is a metallurgical testing probe designed to meet the above requirements and to measure the oxygen content in molten steel and the temperature of molten steel.
Application: 
1, application: can be used for LF and RH refining station, measuring oxygen activity of oxygen activity and process of molten steel in the measuring station, ensure the amount of deoxidizer, shorten the melting time, help the development of new varieties, improve the process to improve the purity of molten steel.
2, scope of application:
There are two types: high oxygen type and low oxygen type. High oxygen determination in converter, electric furnace, refining furnace temperature and high oxygen content; hypoxia model was applied to the determination of RH, DH, LF furnace, tundish steel temperature and oxygen content, and can realize the rapid measurement of acid soluble aluminium.
Principle:
In the oxygen probe, the "solid dielectric concentration cell oxygen determination technique" is used to determine the temperature and oxygen content of the molten steel simultaneously. The oxygen determination probe consists of a half cell and a Thermocouple. The test principle is that an oxygen concentration cell is formed by connecting an oxygen ion solid electrolyte with a reference cell whose oxygen partial pressure is known, and the other is a liquid steel whose oxygen content is to be measured. By measuring the temperature and oxygen potential of the molten steel, the oxygen content in the tapping water can be calculated.
4, characteristics:
1) direct and rapid measurement of oxygen activity in molten steel is helpful to determine the amount of deoxidizer added and the deoxidation operation during modification;
2) the equipment is simple and easy to operate. The oxygen probe is directly inserted into the steel water, and the measurement result can be obtained only with 5-10S.
2,Product Specifications
1, measuring range
Range of temperature measurement: 1200 ~ 1750 DEG C
Oxygen potential: -200 to ~+350mV
Oxygen activity: 1 ~ 1000ppm
2, measurement accuracy
Oxygen battery reproducibility: Steel LOX activity is not less than 20ppm, the error is about 10% ppm
When the liquid oxygen activity of the steel is less than 20ppm, the error is + 1.5ppm
Thermocouple accuracy: 1554 DEG C, + 5
3, response time
Oxygen cell 6 ~ 8s
Thermocouple 2 ~ 5S
The whole process is from 10 to 12s
4, high success rate of oxygen is not less than 95%; hypoxia type = 95%
Model and technical characteristics:
Model: KOSZ-1300
The relation between temperature and oxygen activity is as shown in the formula
Loga (0) =1.36+0.0059 = [E+0.54 (t-1550) +0.0002 • E • (t-1550)]
The E unit is MV, and the T unit is centigrade
The accuracy of Thermocouple Wire at + 1554 is + [1+ (t-1100) *0.003] DEG C
Oxygen cell [(Cr+Cr2O3/ZrO2 (MgO))] repeatability test at ambient temperature at 1580 C, the standard deviation is 1.5-2mv
The response curves of temperature and oxygen signals showed stable plateau and short response time, with immersion time of 6-8 seconds
Product specification and packing:
Product specification: 36*1300 installed quantity: 30 pieces
Packing case size: 1350*330*180 gross: 18.8 kg
 3,Product shows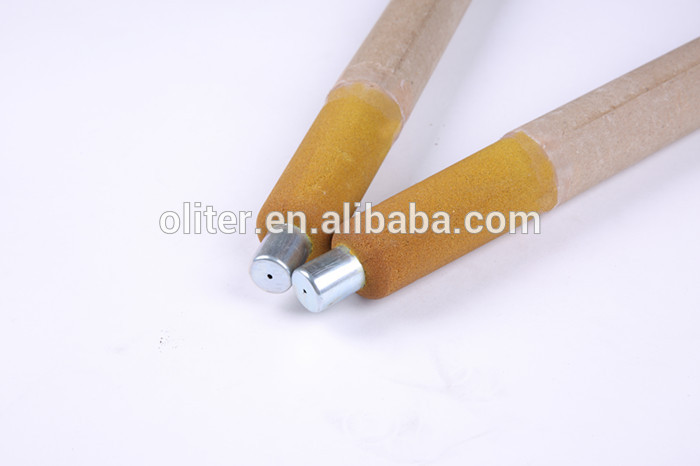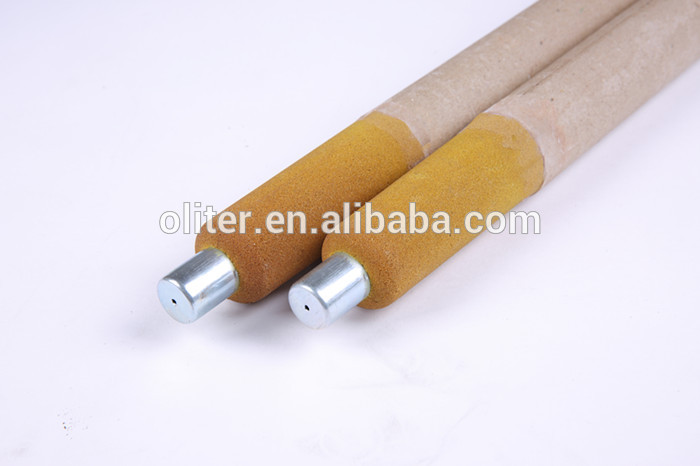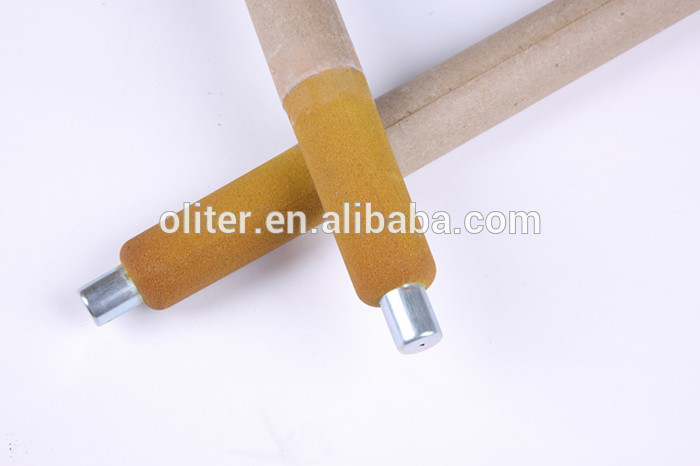 4,Company information
Tianjin Oliter Group was established in 1995,which includes 5 subsidiaries, Oliter Yuanbaoshan Metallurgical Industry Co., Ltd ,Oliter friend Metallurgical Equipment Co., Ltd,Oliter Jun Cheng Logistics Co., Ltd,Oliter auto repair Co. Ltd and Oliter Yu Hao Refractories Co. Ltd.We have employed 260 workers and our factory covers 9,000 square meters,with the annual output 100 million pieces, we own modern production lines and high quality controlling equipment with scientific administration, professional engineers, highly trained technicians and skilled workers. As all of the product materials are made and inspected by our factory, then the price icould be offered in lowest position and quality in best assurance.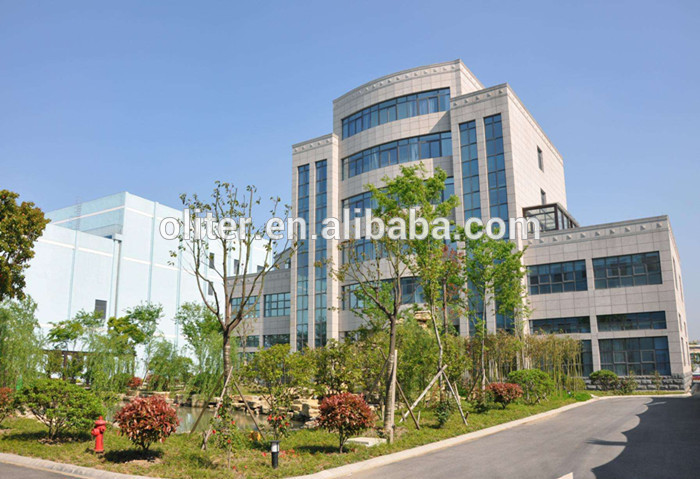 5,Our Factory
The oxygen probe for molten steel factory address is selected in scenic suburb, in this way, we could protect environment and offer more jod post for many people.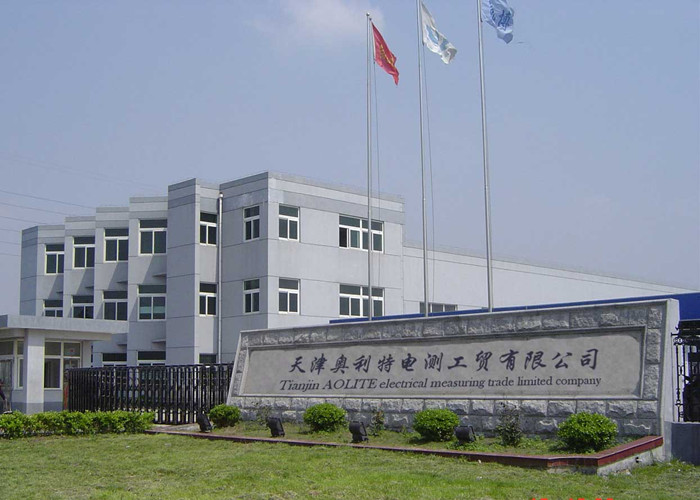 6,Our Equipments and Teamwork
we own modern oxygen probe for molten steel production lines and high quality controlling equipment with scientific administration, professional engineers, highly trained technicians and skilled workers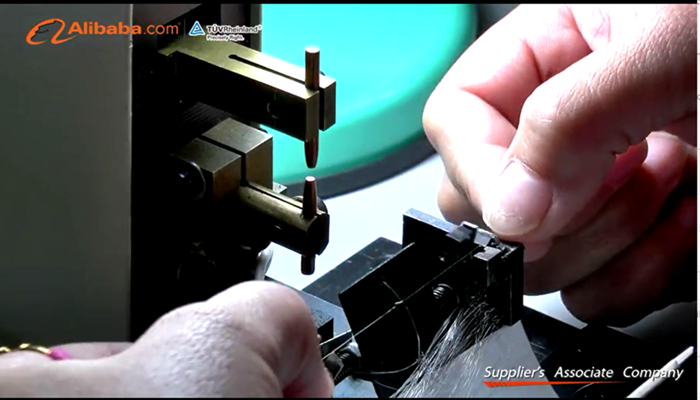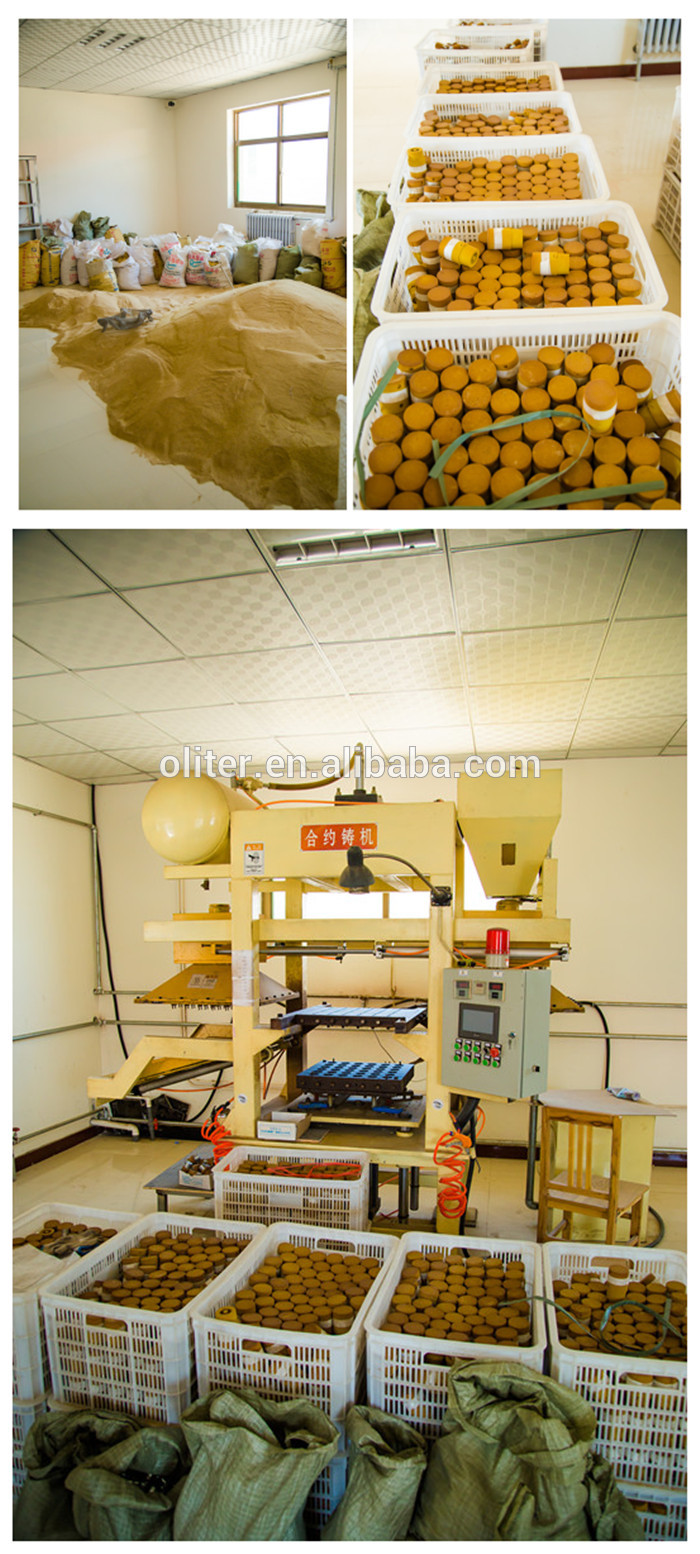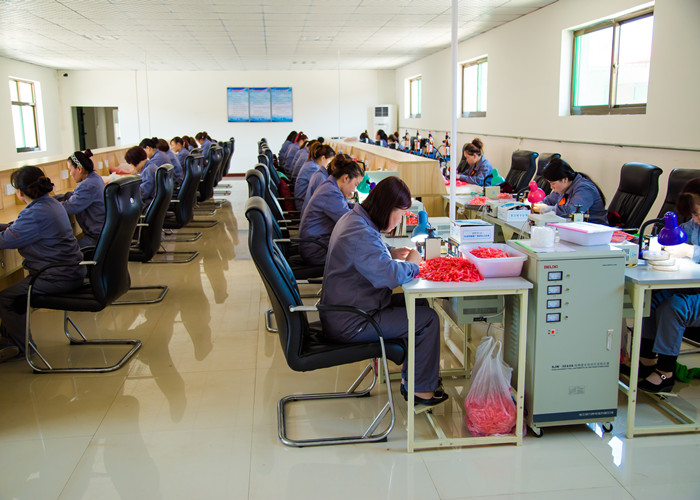 7,Packaging and Shipping
All of the products ,include thermoelectric couple,sampler, oxygen probe for molten steel and Carbon Cup, which will be inspected and tested again and again, until make sure all of the good could be packed, each one will be packed in one plastic bag and put 20 or 30 in one carton, which all totally up to you guys, and delivered by our own logistics to airport or port on time.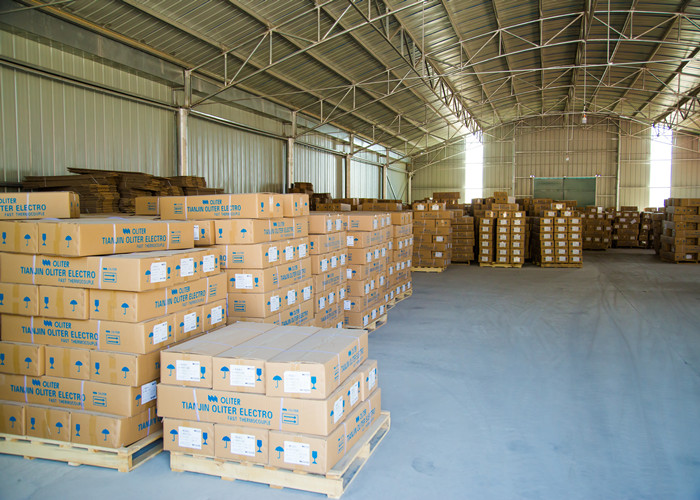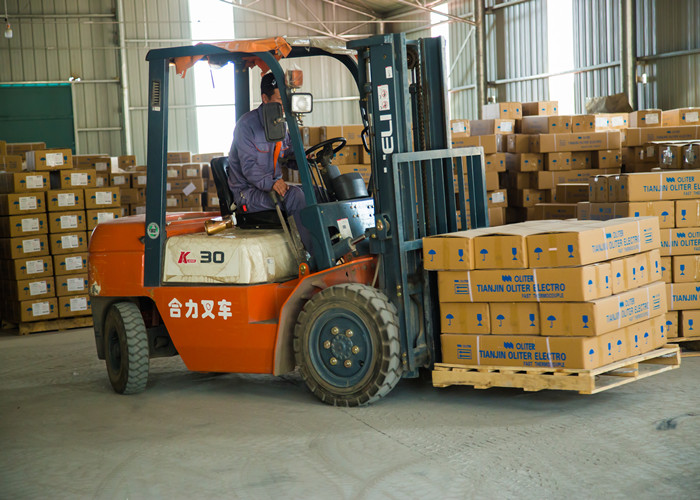 8,Our TUV and Export Experts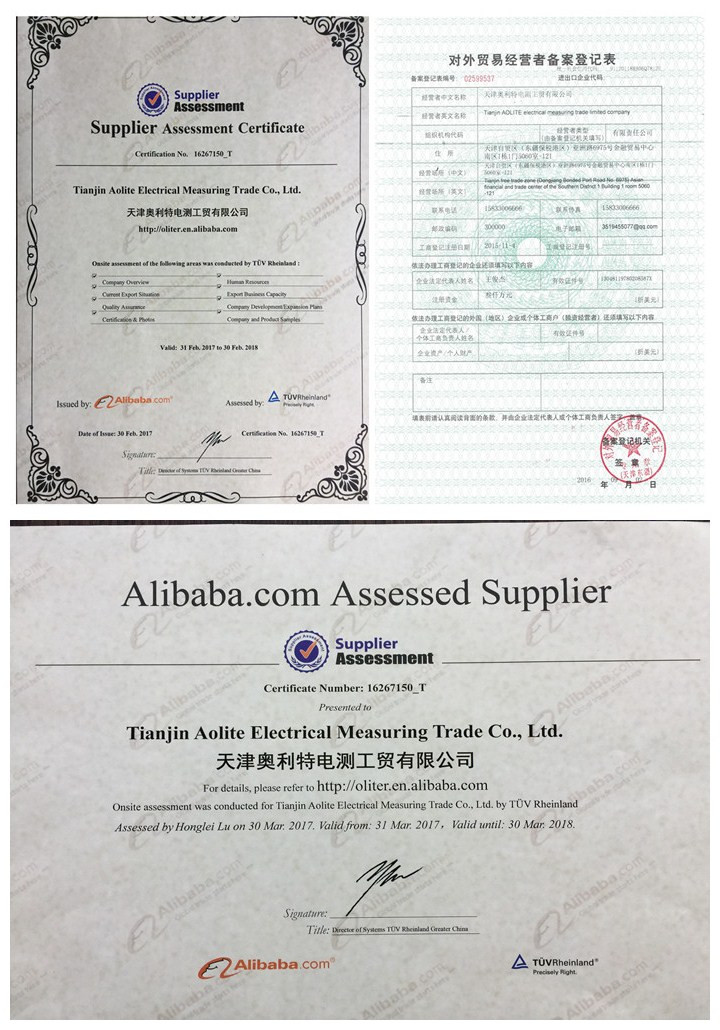 9,Customers visiting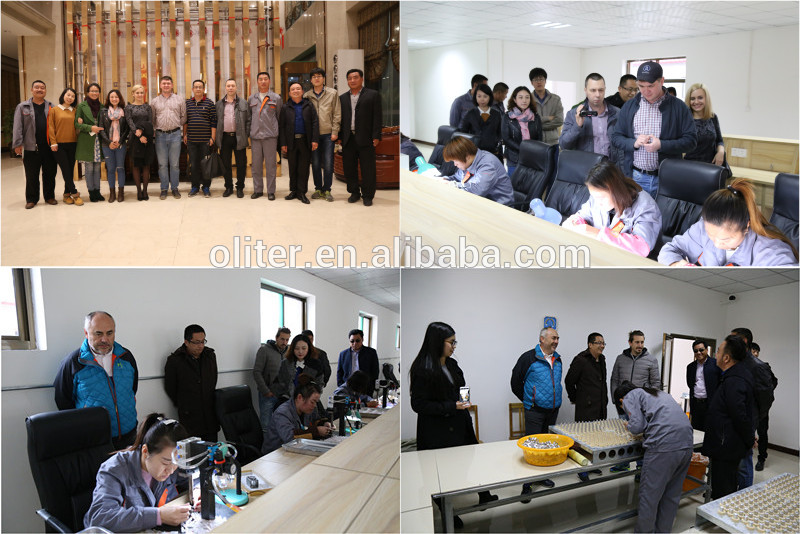 1, When will you arrange the produce ?
   Within 12 hours after getting the payment
2,What is your main products ?
   Thermocouple , sampler and carbon cup
3, What kind of informations shall i offer for shipping ?
   Company name ,Recipients, Correct Address , telephone 
4, What is your warranty ?
   For most of our products ,the warranty will be 12 monthes .
5, When will i get a solution for Defective products  ?
   Within 48 hours (on working days )
Please contact me if any questions here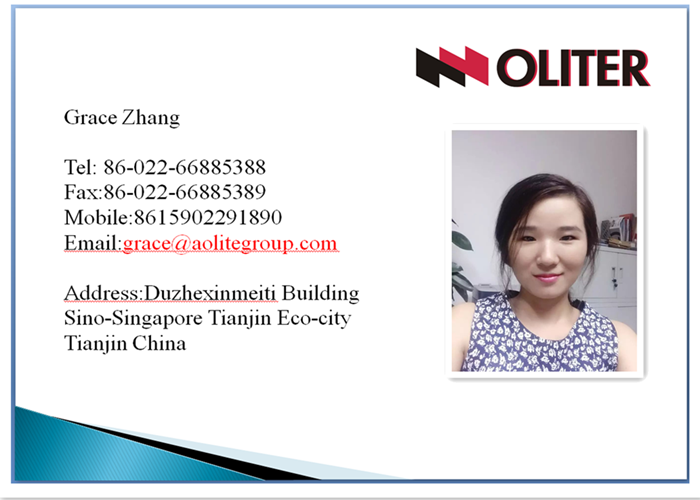 Contact us if you need more details on Oxygen Probe for Molten Steel. We are ready to answer your questions on packaging, logistics, certification or any other aspects about Disposable Oxygen Probe、
Steel-Making Probe
. If these products fail to match your need, please contact us and we would like to provide relevant information.
Product Categories : Metallurgical Steel Sensor Materials > Oxygen Probe